A Better Approach to Tower and
Cell Site Development
A Better Approach to Tower and Cell Site Development
OUR COMPANY
WHO WE ARE AND WHAT WE DO
Mission
Blue Sky Tower is a developer of wireless infrastructure.
Wireless carriers aren't in the real estate business, and real estate owners don't know how to market their property to carriers. Blue Sky Tower helps bridge the gap in wireless site development.
What differentiates Blue Sky Tower from other tower companies?
We value our wireless partners and our real estate owners.
No one
does
"Due Diligence"
like we do.
MANAGEMENT TEAM
Experience and relationships matter.
Jim Rech, President/CEO
Jim Rech brings 25 years of experience in developing towers and wireless communication networks. Rech spent most of his professional career as an entrepreneur having owned, managed and developed multiple tower portfolios throughout the United States. Rech served on the management team with GTP as Vice President Tower Development and was responsible for all development sales and implementation for the company's new tower efforts throughout the U.S and Puerto Rico. Rech also served as Director of Site Development for GTP in the Northeast Region.
Rech's background includes roles as Vice President of Development for TCP Communications, a private equity-backed tower company that built and acquired 243 towers in 23 states and exited in a successful sales transaction to Global Tower Partners. As Co-Founder and President of National Tower, LLC he also developed towers throughout the Northeast Region and subsequently sold to Global Tower Partners. Prior to National Tower, Rech held key tower network development positions at SBA Communications and was a contractor for T-Mobile USA.
Rech holds a Bachelor of Science in Business Marketing from Indiana University of Pennsylvania.
Elizabeth Thompson, General Counsel
Joining Blue Sky Towers in 2019, Elizabeth Thompson brings diverse legal experience in real estate, corporate law, land use and zoning, employment law, municipal law, and litigation.  Elizabeth has worked in both medium and large sized law firms joining the law firm of Duval & Klasnick in 2007, working her way up to Partner in the Telecommunications practice area.  At Duval & Klasnick, Elizabeth advised major wireless telecommunications companies and tower companies on matters including contract and lease negotiations, zoning and permitting, title matters and state and federal litigation.
Elizabeth is a graduate of the University of Massachusetts Amherst, where she graduated Cum Laude with a Bachelor of Arts degree in Political Science and Women's Studies.  She then obtained a Juris Doctorate degree from Northeastern University School of Law in Boston, Massachusetts. 
James Burgess, Vice President Real Estate
Beginning his career in the wireless industry in 2000, James has been involved in all aspects of wireless communication network deployment.  Atlantic Western Consulting provided James with his first opportunity in the wireless industry before he became a part of the team at Tower Resource Management.  Over 15 years with TRM, James would serve in many roles ranging from Site Acquisition Agent to Program Director, providing field work consultation, and project management services for all the major wireless carriers.  His deployment knowledge spans multiple technology platforms including Small Cell, CRAN, CDMA, UMTS, Fiber, 3G, 4G, 5G Wireless, Microwave, LTE, WiMAX and GSM.  In February 2012, James joined Blue Sky Towers intent on learning yet another aspect of the wireless sector.
James holds a Bachelor of Arts degree in Communications from Westfield State University. He enjoys living on Cape Cod with his wife and two sons.
Karla Hanna, Project Manager
Karla Hanna is a Project Manager at Blue Sky Towers, responsible for managing all of the company's new site builds and mergers and acquisitions.  Karla joined Blue Sky Towers in 2019, coming with more than 12 years' experience in the wireless industry.  Before Blue Sky, Karla was a Project Manager at American Tower in Woburn, Massachusetts, working in its Real Estate Solutions Department.  There, Karla was responsible for project managing tower replacements, strategic relocations, discretionary relocations and tower falls.  Before American Tower, Karla was a Project Manager at Tower Resource Management, in Westborough and Foxborough, Massachusetts, working closely with multiple large wireless carriers in their network build outs and expansions.  Karla also spent time as a leasing contractor at Verizon Wireless in Marlborough, Massachusetts. 
Karla Hanna is a graduate of Salve Regina University in Newport, Rhode Island, where she graduated Magna Cum Laude with a BS in Business Administration.  At Salve she was on the Dean's List every semester, a member of Sigma Beta Delta the National Business Honor Society and awarded the Michael Dasovich Business Administration Award.
Patrick Hynes, Asset/Construction Manager
Patrick Hynes has come to BST after 10 years in the wireless industry.  His previous experience includes 9 years at ATT Turf vendors SAI & Empire Telecomm heading up their LTE Roll Out. Additionally, he worked at Crown Castle as a Field CM which is similar to the role he has assumed here at Blue Sky Towers, and as a PM/Estimator for a local Commercial Concrete Contractor.
Lizaida Ramos, Business Development Manager
Lizaida brings 24 years of experience in the wireless industry involved in many aspects of the wireless communication network deployment. LCC International provided Lizaida with her first opportunity in the industry before she became a part of the BellSouth Mobility team involved in project management services for the development of towers. Additionally, she worked with T-Mobile USA, Spire Development and in the last 10 years Lizaida owns Dattum Developments and Synettry Consulting Group providing site acquisition services, construction services and project management in the North Florida and Puerto Rico markets.
WIRELESS CARRIERS
We're committed to addressing the needs of wireless carriers.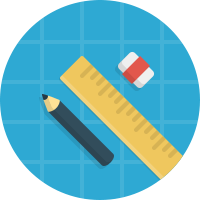 Better service
We've done the homework for you. Blue Sky Tower has invested the time and money to make your job easier. We've mapped the markets we serve so you can find, lease, and zone sites quickly and easily.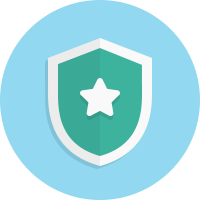 Better Etiquette
We're going to treat you better. We never lost sight of the fact that the carrier is the paying customer, and we ensure our sales team and real estate partners treat you that way.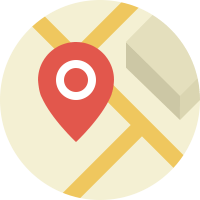 Better Partnership
We value fair lease terms. Our goal is to quickly and efficiently assist with the deployment of your network. We understand the importance of achieving your network goals, so our main focus is to get your lease signed fast, with favorable terms for all.
Our Development Process
Once an owner signs our exclusive development agreement; we follow three steps to success:
We complete the geo-coding and RF engineering data on the site.
We submit the site to the carriers and their site acquisition vendors looking for new opportunities in the area.
Once we confirm carrier interest, we begin the leasing process.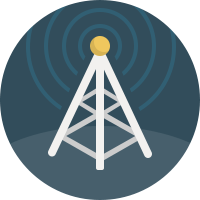 Blue Sky Tower is seeking property owners who value wireless lease income and want to be cooperative partners in their site's development. When carriers seek to build a new cell site location, they typically hire a third party "site acquisition" company to go into a designated "search ring" that might have undeveloped sites. Typically, once multiple candidates are identified, the real estate owner that completes the leasing process quickest will get the site.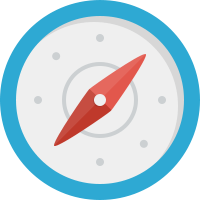 Blue Sky Tower's management has 50 plus years of combined experience in cell site development. We can leverage our experience and relationship to get your site developed.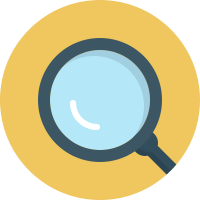 If you've been contacted by Blue Sky Tower, it's because we feel your property may fulfill a carrier's need. We're surveying a number of owners in the areas to determine which sites are best to submit.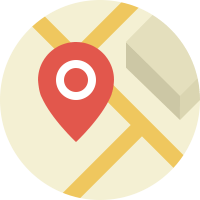 For a list and a KMZ of our current site locations
please contact info@blueskytower.com
We represent over 1,000 sites and our list grows daily.
Peppertree Capital Commits $80 million in Equity and Debt Financing to Blue Sky Towers, LLC a Wireless Infrastructure Venture
Peppertree Capital Increases its Equity and Debt Commitment to Blue Sky Towers, LLC from $80 Million to $120 Million
Peppertree Capital Increases its Equity and Debt Commitment to Blue Sky Towers, LLC from $120 Million to $240 Million
Contact us
Blue Sky Tower LLC
Park Place West 352 Park St
Suite 106
North Reading, MA 01864